Preview Safety Moments vol 3 now by clicking on the clip. The quality of DVD are much higher than what you see on the web.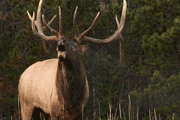 Animals on the Road  (4:03)
Hitting a large animal with your vehicle at highway speed is no joke.  People die or are maimed every year when they collide with animals on the road.  This clip will remind you of the damage that animals can do when they are hit and how to help prevent a collision with an animal.
 YouTube version of this clip >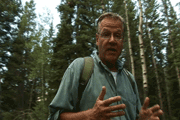 Arrogance and Safety Don't Mix  (3:28)
We all know someone who comes across in an arrogant way when it comes to safety.  It may be the new hire who thinks they know it all or it may be the mature worker who says "I've been doing it this way for 25 years and I don't need to follow the new safety rules."  When it comes to safety, arrogant attitudes get people hurt or killed.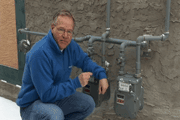 Tragedies Make Us Safer  (3:15)
Unfortunately, it often takes the deaths of others to make us safer.  In this tragedy, over 300 people died, most of which were children.  Shortly after this incident, the law was changed so an odour was added to natural gas to prevent horrible events like this one from happening again.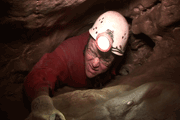 Use Caution in Tight Spots  (1:53)
It doesn't matter if you are exploring a cave, working in a confined space on your worksite, or fixing your septic tank on the acreage.  Extra caution must be used whenever you are in tight spots… because rescuing you could be very difficult and dangerous.
YouTube version of this clip >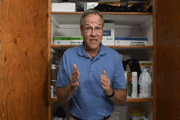 Pay Attention to Warning Signs  (1:52)
It doesn't matter if you are carrying bear spray on a hike or using bleach at home or at work, warning labels and safety instructions have valuable information.  Take the time to read and understand them.
YouTube version of this clip >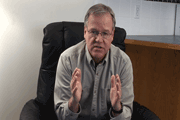 A Man Killed Two Young Girls  (2:35)
A man killed two young girls.  He didn't mean to, but he did just the same.  His careless actions and disregard for other people's safety stole the lives of the girls and robbed their parents of their precious daughters. You have a huge responsibility whenever you get behind the wheel.
YouTube version of this clip >

.